How do I decorate my front porch for summer?
May 06, 2022 by norassj
Summer is here, and there's no better time to spruce up your porch than right now. Your porch is the perfect place to enjoy the outdoors during the summer, and you can help make it an inviting area with the right summer porch decor ideas. Your porch gives the first impression of your home, so it should feel comfortable, airy and not overly cluttered. Here are some quick and easy front porch decorating ideas for summer. If you're looking for charming summer porch decor ideas, you've come to the right place.
Front Porch Ideas for a Relaxing & Bright Summer Decor
Our bright sunflower wreath makes a beautiful statement for your front door, and you can count on it staying lively all season long.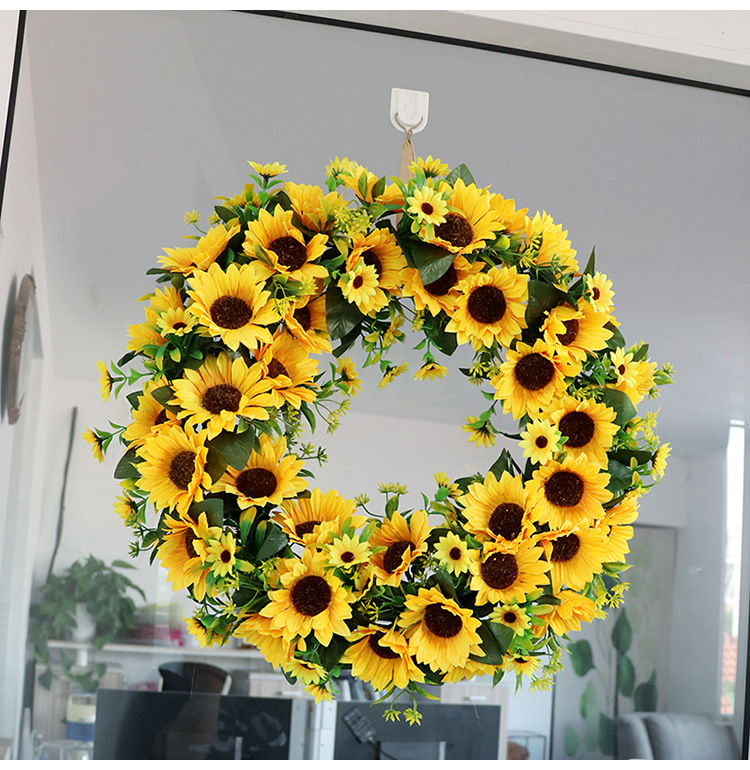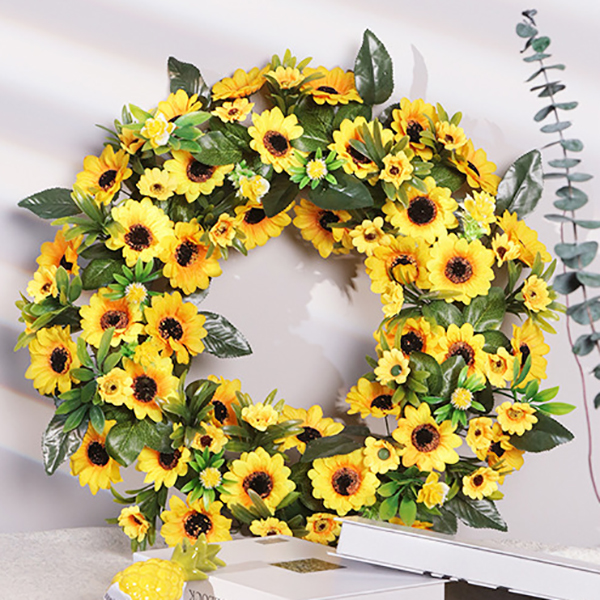 Decorating with sunflowers is fun because those bright yellow flowers add an easy pop of color to an summer porch. Artificial sunflower wreath is handcrafted, faux sunflowers, sunflower blooms, and leaves are soft and pliable and look very realistic.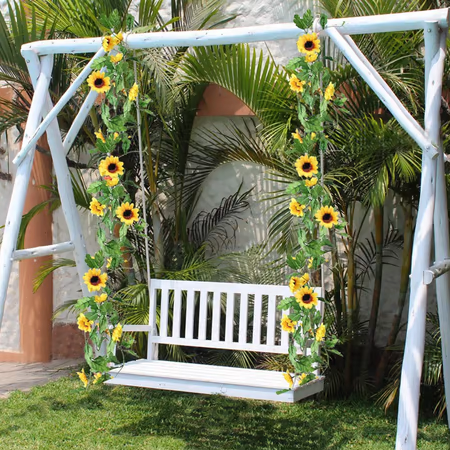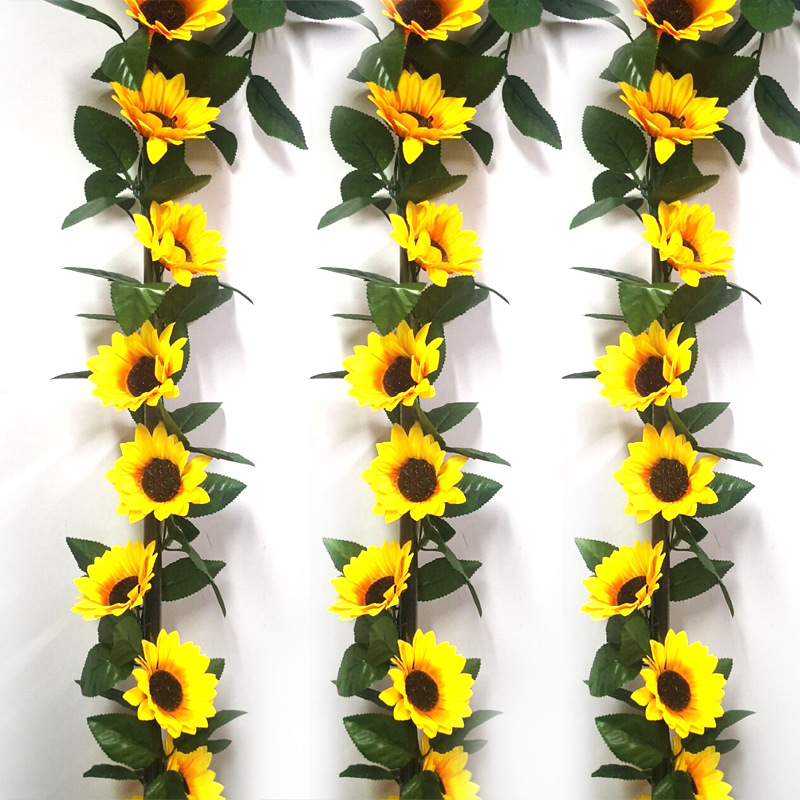 Decorating with sunflowers is fun because those bright yellow flowers add an easy pop of color to a summer porch. Have your very own summer garden through sunflower wreaths, sunflower garlands and hanging basket.
Plants bring life and beauty to an outdoor space. Consider your climate and add flowers and greenery in the colors of the season. Bright red geraniums in containers and pretty red and pink petunias in hanging baskets bring cheer. If you're not working with much space, opt for stylish wire hanging baskets - layer in as many plants as possible to forge a naturally lush environment. There's no such thing as too much greenery when it comes to decorating your summer porch.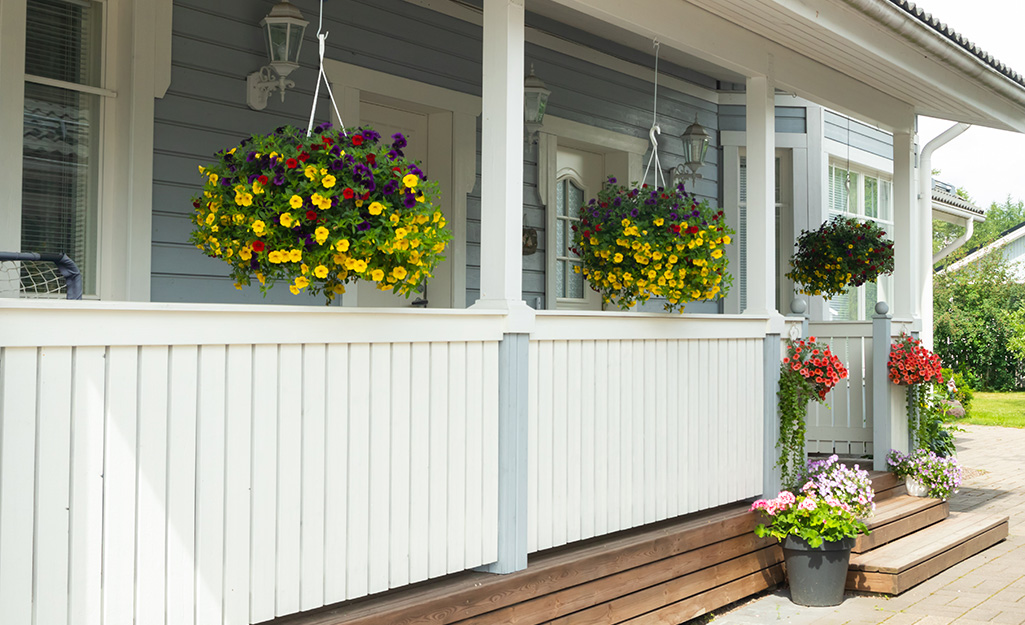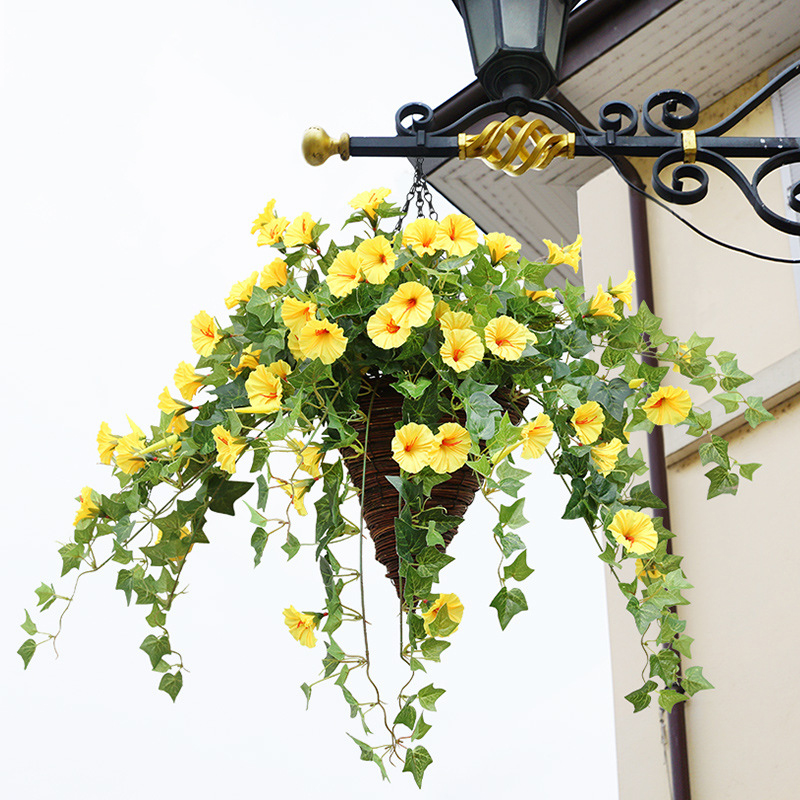 How can you make your front porch more attractive? Allow the refreshing beauty of nature to greet guests through eye-catching artificial sunflowers. These décor pieces look great year-round and require little maintenance. Brighten your front door with a wreath, matching garlands, hanging basket and potted Flower.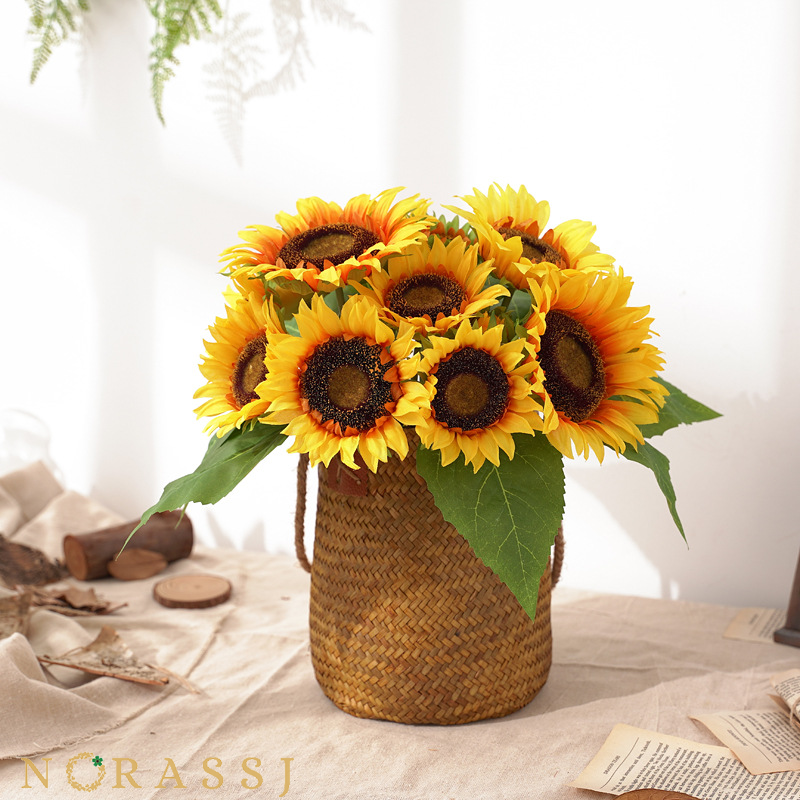 How to make your porch cozy?
At night, you can add some string lights or lanterns for decoration.Lanterns and string lights bring a touch of romance to any space. Hang light strings around railings and columns for a subtle yet magical glow.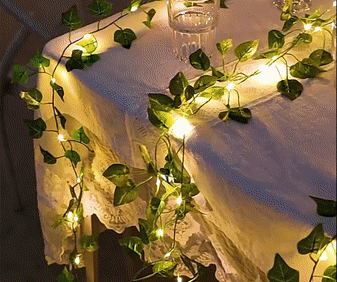 In any case, whatever direction you choose to tackle styling your front porch decor, be willing to experiment with new materials, textures, and colors. Your neighbors, family, and friends will be amazed at what you come up with.
Set the stage for meaningful moments with loved ones by taking inspiration from these front porch decorating ideas. Visit norassj.com website for premium wreaths, garlands and artificial flowers that will liven up your spaces season after season.