What is Christmas Wreath
Oct 01, 2021 by norassj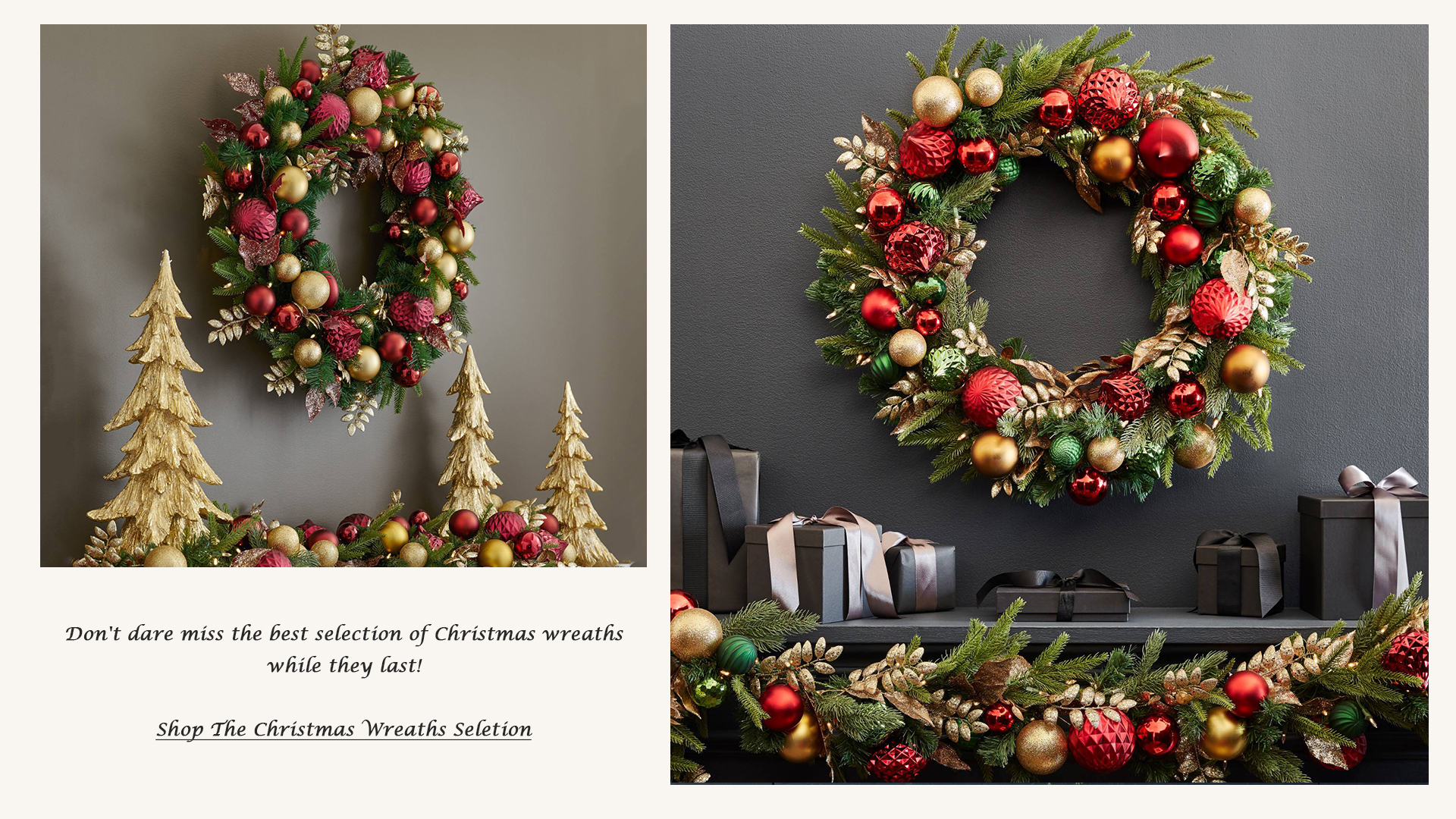 Wreaths are more than just decorations. If you're driving through town during the Holiday Season, you may see a Christmas wreath on almost every front door. Most people don't think of the rich history attached to these beautiful Christmas decorations.
The word wreath comes from the word "writhen" that was an old English word meaning "to writhe" or "to twist." The art of hanging Christmas wreaths originated from the Romans who hung wreaths on their doors as a sign of victory and of their status in society. Women usually wore them as headdresses as a symbol of pride, and also donned them during special occasions such as weddings. Additionally, the victors of sporting events in ancient Greece were given laurel wreaths; This tradition still being used to this day during the Olympic games in which the medals are engraved with sprigs of laurel.
Christmas wreaths are made by twisting or bending evergreen branches into a large circle which are then decorated with pinecones and a red bow. The circle shape of the wreath is made to represent Christ's eternal love, his strength, and the creation of new life. Evergreens are commonly used in the construction of the wreath due to their heartiness throughout harsh winters and that they denote strength as well as immortality. Christmas wreaths in the Catholic tradition had four candles – Three of purple, symbolizing penance, and expectation, and one of pink to represent the coming joy. The four Sundays preceding Christmas day are embodied by the four candles that were lit each Friday of Advent at dinner along with a prayer. Similarly to Catholic customs, traditional Pagan wreaths were also evergreen circles consisting of four candles. These candles represented the elements of Earth, wind, fire, and water. Their wreaths were typically used in rituals that would ensure the continuance of the circle of life.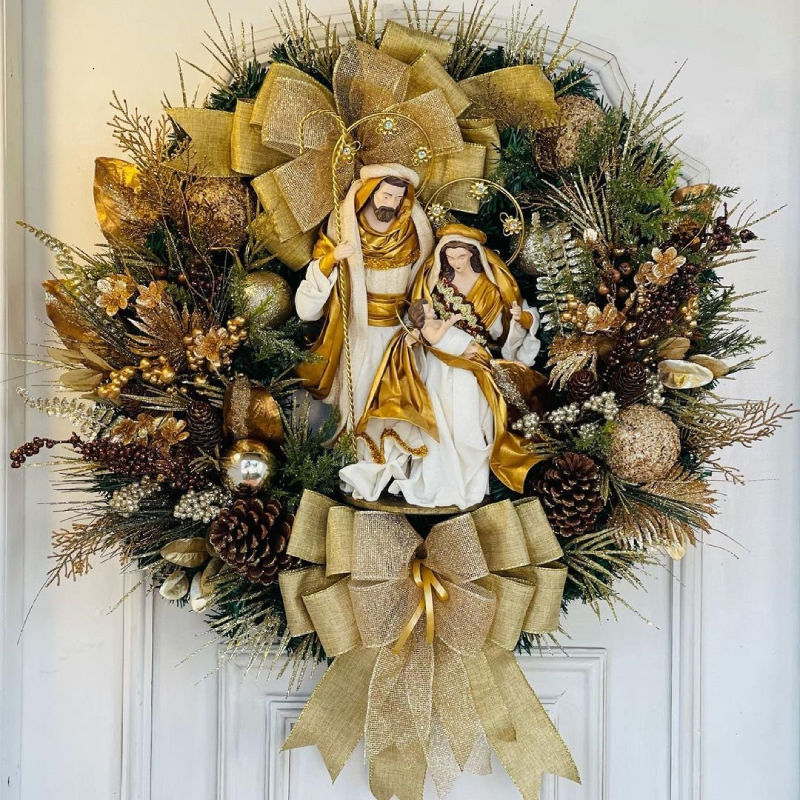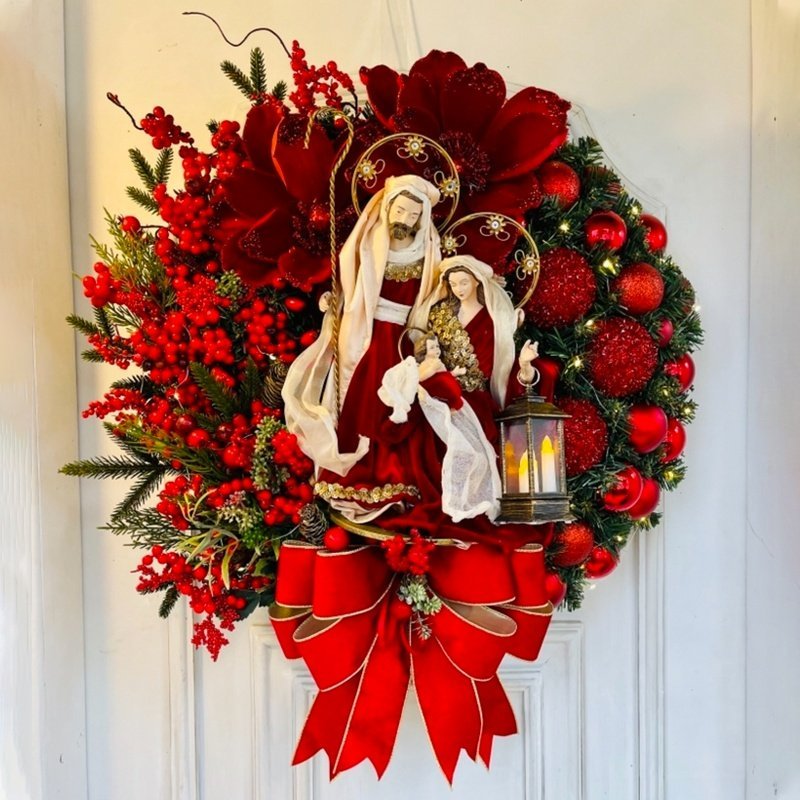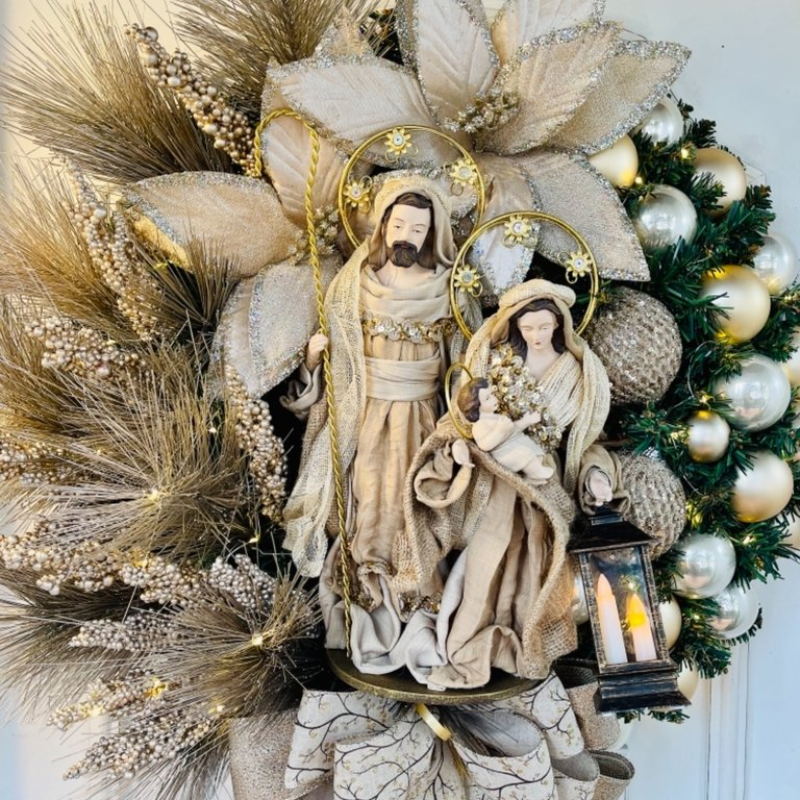 "The tree gave birth to the wreath," says Ace Collins, author of Stories Behind the Great Traditions of Christmas.
The custom of bringing evergreens home during the winter began in the 16th century among northern and eastern Europeans — with Germans commonly credited with starting the Christmas tree tradition. During this period, pruning the tree was a part of the preparation process. "Limbs were often cut off in an attempt to make the tree more uniform in shape or to fit into a room," Collins writes in his book. Instead of throwing the pieces of greenery away, the Europeans wove the excess into wreaths.